Welcome!
DBSA-Boston (formerly known as MDDA-Boston) is a resource for people with affective disorders, and their families and friends. Affective disorders such as bipolar disorder (manic-depressive illness) and clinical depression affect millions of people every year. Coping with these disorders is difficult enough, but coping alone can be even tougher.
DBSA-Boston (Depression Bipolar Support Alliance of Boston) is a non-profit, self-help organization run by and for people with affective disorders such as depression and bipolar disorder, and for family and friends of those with affective disorders. DBSA members come together to share support and information with others in similar situations.
DBSA-Boston meets every Wednesday from 7:00 to 9:00pm at McLean Hospital (in Belmont, Massachusetts) in the deMarneffe Building cafeteria. Additionally, there are drop-in groups on Monday, Thursday, Friday, and Saturday from 1:30pm to 3:30pm in room 132 in the deMarneffe Building cafeteria. (picture on right hand side) For directions to McLean Hospital click here. For more info about groups click here.
DBSA-Boston at MGH/Downtown: Group meets Thursdays 7:00 to 9:00 p.m. at Mass General Hospital in Boston. Family & friends are welcome to attend. The MGH groups meet at the Yawkey Center for Outpatient Care on the fourth floor, Suite 4A, in the Schiff Conference Room. For directions click here.
| | |
| --- | --- |
| | BULLETIN BOARD |
Polars' Express Quarterly Newsletter    National DBSA Alliance    Donation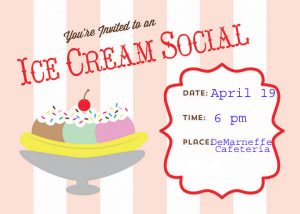 Ice Cream Social
Come indulge at the DBSA-Boston Ice Cream Social Wednesday, April 19, 6–8 p.m. in the de Marneffe Building cafeteria. We are bringing in good cheer, mirth, and delicious ice cream to welcome spring and look longingly towards summer.
Back by popular demand, we will also be offering Karaoke in room 132.
The Social is not a proper social without you!
Please join us! Bring family and friends. $2 for members, $3 for non-members, facilitators free!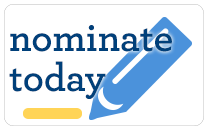 Nominations
-DBSA is looking for people to nominate members in good standing for three open Board Member-at-Large positions. If you have someone that you would like to nominate please send an email to John C. Dorr by Saturday, April 1, 2017. To send an email to John click on the following link
jcdorr@usa.net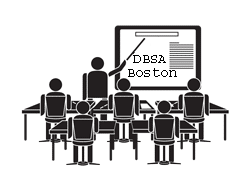 Foundations Facilitator Training
Sunday April 30, 2017
9:30am – 5pm
Limited to 20 participants
Sign in at the office or use PayPal online.
Click this
link
for more information:
The DBSA President has created 2 printable flyers. One for the the DBSA local groups and the other for MGH Boston groups. If you like to view or print these flyers click on the following links.
DBSA Flyer
MGH flyer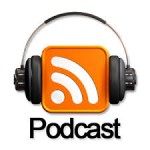 DBSA Boston announces it's first
Podcast
webpage. We will be presenting the audio portion of the speaker series. Come join us. Click on the
following link.
to listen to the speakers.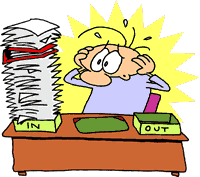 Work and Coping Group
Occurs Every 3rd Wednesday of the Month Having a job while coping with its everyday stresses can be challenging and at times seem impossible. Sometimes you may feel defeated after a long shift or even a hour after you clocked in. You are not alone. The Work and Coping Group provides meaningful and supportive discussions with working peers (volunteer, per-diem, part-time, and full-time) who have mental illness. The purpose of the group is to support and learn from others through their personal experiences in coping with everyday work stresses and situations that may exacerbate mental illness. Topics include but not limited to work-life balance, anxiety in high-pressured situations, and self-worth in the workplace. While work is the primary topic of discussion, the group is not a recruiting, job-hunting, or resume-review session. The group occurs every 3rd Wednesday of the month. We hope you can join us!
Open Exchange
Will be offered every Wednesday, beginning in December 2016 Group provides an ideal opportunity for people with mood disorders to meet and talk with people from our Friends and Families group. By sharing our different perspective and life issues, we foster awareness and empathy, and help each other understand how we cope with our respective experience. It can be very helpful for friends and family members to hear stories from unrelated people who live with depression, bipolar disorder and other mental illnesses. People with mental illness may benefit from the objectivity of friends and family who are not engaged in their daily lives.
Please note that although Open Exchange is a good group for exchanging feedback and support between family, friends and people with a mood disorder, it not a family therapy group, and family members are discouraged from attending the group at the same time.
The Mill St. Open Mic Session
Every 5th Wednesday of the Month
Next one: Wednesday, March 29, 2017
Hosted by Christian Tiongson
6:30 p.m.-8:00 p.m. Attention all musicians and poets! Here is your chance to share your music and writing with the DBSA-Boston community at the new Mill Street Open Mic Session! The purpose of the open mic session is to appreciate and showcase creative individuals in our community. Each performer will have a 10-minute time slot for two songs or poetry pieces that are family friendly (i.e. no swears, drug/sexual content). All music and poetry must be live; no karaoke tracks, loud amplifiers, or drum-kits allowed. If you are interested in performing, sign-up sheets will be found at the Welcome Table. For any questions, please see Christian or email him at christian@dbsaboston.org.Come by to play your favorite tune, recite your poetry, or cheer on your peers! See you there!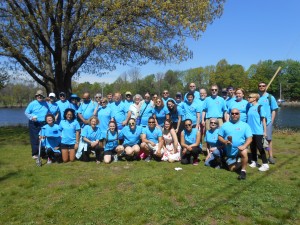 NamiWalks Massachusetts 2016 was a huge success. There were over 60 members from DBSA-Boston present. We raised close to $6,200. Everyone had a great time. Most everybody got to pose for this picture. Join us for NAMIWalks Massachusetts May 13, 2017! See Activities.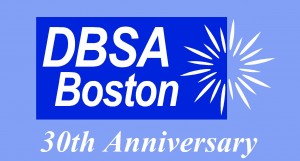 Please visit our new
30th Anniversary
page. Click on the
following link.
to rejoin the party.

DBSA Boston is proud to present our new fund raising store. When you buy any item from Amazon.com, DBSA will receive from 2-10% as a donation. Click on
this link

Please visit our new
MULTI-MEDIA
page. It includes mood disorder quotes, DBSA slideshow and Videos. The Mental Health Channel videos are also included.
___________________________________________________________
90,603 total views, 148 views today