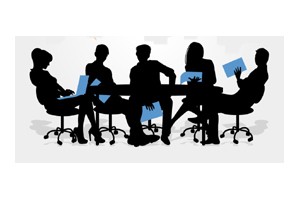 Current list of Committees and Contact Information
Committees for General Membership:
Communications Committee: This committee supports the Website and our Polar's Express newsletter by collecting stories, pictures, art and activities of interest to publish in each of these portals of information to our community and beyond. Chairperson: Susan Reynolds, susanreynolds@dbsaboston.org
Activities Committee: This committee plans and staffs all activities. Chairperson: Lillian Cravotta-Crouch. Lillianc@dbsaboston.org
Membership Committee: This committee is charged with asking people who attend our meetings to join as a paid member. The members participate at different functions to staff membership drives.
Alli Bodek, alli@dbsaboston.org
Welcome Table Committee: This subcommittee of the Membership committee, staffs the welcome table, keeps the materials fresh and sells DBSA-Boston novelty items.
Coordinator: Christian Tiongson, christian@dbsaboston.org
Office Operations Committee: This committee oversees the day-to-day operations of our office, purchasing, volunteer staff. Chairperson: Barry Park, barrypark@dbsaboston.org
Outreach and Education Committee: This group focuses on spreading the word about our organization within McLean Hospital and in the outside community. Members target key groups to give presentations to, support the work of the Speaker Coordinator by suggesting and prospecting speakers for our second and fourth Wednesday Speaker Nights. Chairperson: Steve Lappen, stevelappen@dbsaboston.org
FUNdraising Committee: We support our Winter Holiday party raffle, by asking for gifts, gift baskets and gift certificates to raffle off. We also plan yearly fundraisers. We are looking for people to plan, brain-storm and to help out at events. Chairperson: Chuck Weinstein, LMHC, CPRP, CPS Chuckw@dbsaboston.org
Executive Committee: The Executive committee is composed of the President, Vice President, Secretary, Treasurer, and Immediate Past President of the DBSA-Boston Board of Directors. The Executive Committee concerns itself with matters outside of the ordinary course of business which must be acted upon before the next meeting of the Board of Directors. The Executive Committee also meets regularly with the executive group from the Cole Resource Center, as well as a liaison from McLean Hospital, to discuss issues that impact both organizations. Chairperson: Lillian Cravotta-Crouch Lillianc@dbsaboston.org
Nominating Committee: The Nominating committee focuses on finding qualified candidates to run for open board positions
Chairperson: Lexie Comeau lexie@dbsaboston.org
Speakers Bureau: The Speakers Bureau committee prospects and invites a variety of people from our community to talk about their area of expertise and\or to share their insights and wonderful lives, their challenges and successes. Chairperson: Mary J. maryjohnston@dbsaboston.org
Wednesday Night Facilitators: Focuses on retention of current members, prospective new members and reconnecting with former members to join as paid members. Also this committee supports the welcome table and coordinator. Chairperson: Roberta U.
Committees for Facilitators:
Share/Care Committee: This committee is responsible for creating, supporting and maintain a safe emotional space in the milieu of the deMarneffe building (during Wednesday night meetings) and inside the groups. This committee supports facilitators in all aspects of group leadership. This committee advises the Board of Directors on facilitation issues and policy setting. Chairperson: Christian Tiongson, Christian@dbsaboston.org
Training Committee: This committee is charged with organizing and supporting all trainings within the organization. We brain-storm and as a sub-committee of share7care, we offer suggestions, consultation on policy for the mentoring program. trainings to support our facilitators and the safety. Chairperson: Lexie Comeau, lexie@dbsaboston.org
1,098 total views, 1 views today